Conduct eAssessments in Class
Conduct e-Assessments in Class (#Assess_with_SLS)
What it is
---
You can implement class-based e-Assessments in a classroom setting using SLS, in place of pen-and-paper assessment.
Why do it
---
The fundamental principle of e-assessment remains the same it is for pen-and-paper.
Where appropriate, consider using e-assessment in situations where it can facilitate the assessment delivery at scale, improve accessibility for your students, and provide opportunities for feedback.
How to do it
---
Create a lesson with your assessment questions.
After the e-assessment is vetted, set the Assignment as an Assessment.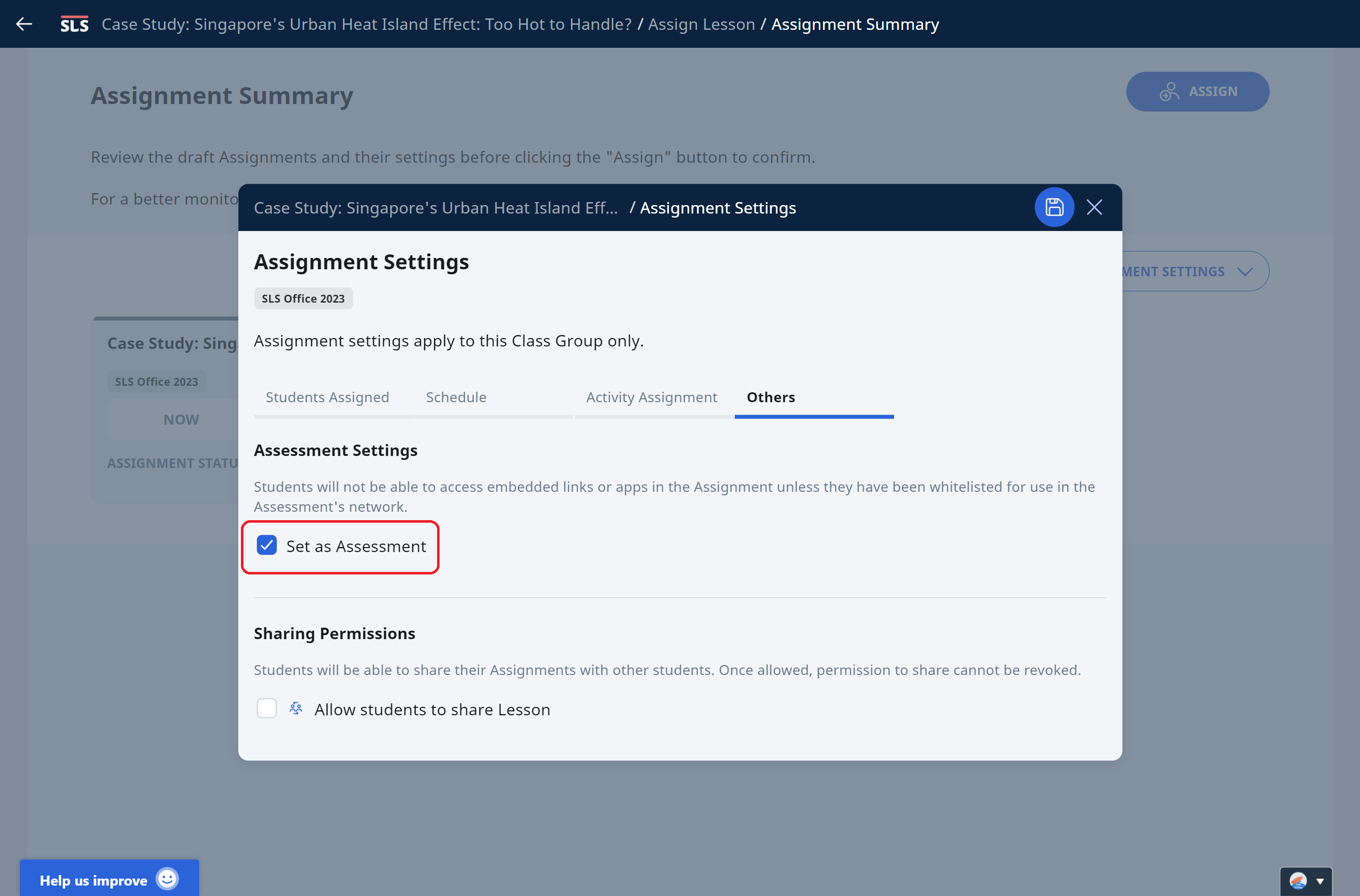 Important!
Assessments are only accessible by students via an Assessment URL provided by you. Assessments are not viewable from students' Assignments list.
In Assessments, Students will not be able to access embedded links or apps unless they have been whitelisted for use in the assessment's network.
Tip!
Related articles
---