Create Professional Learning Circles
Create Professional Learning Circles (#Connect_with_SLS)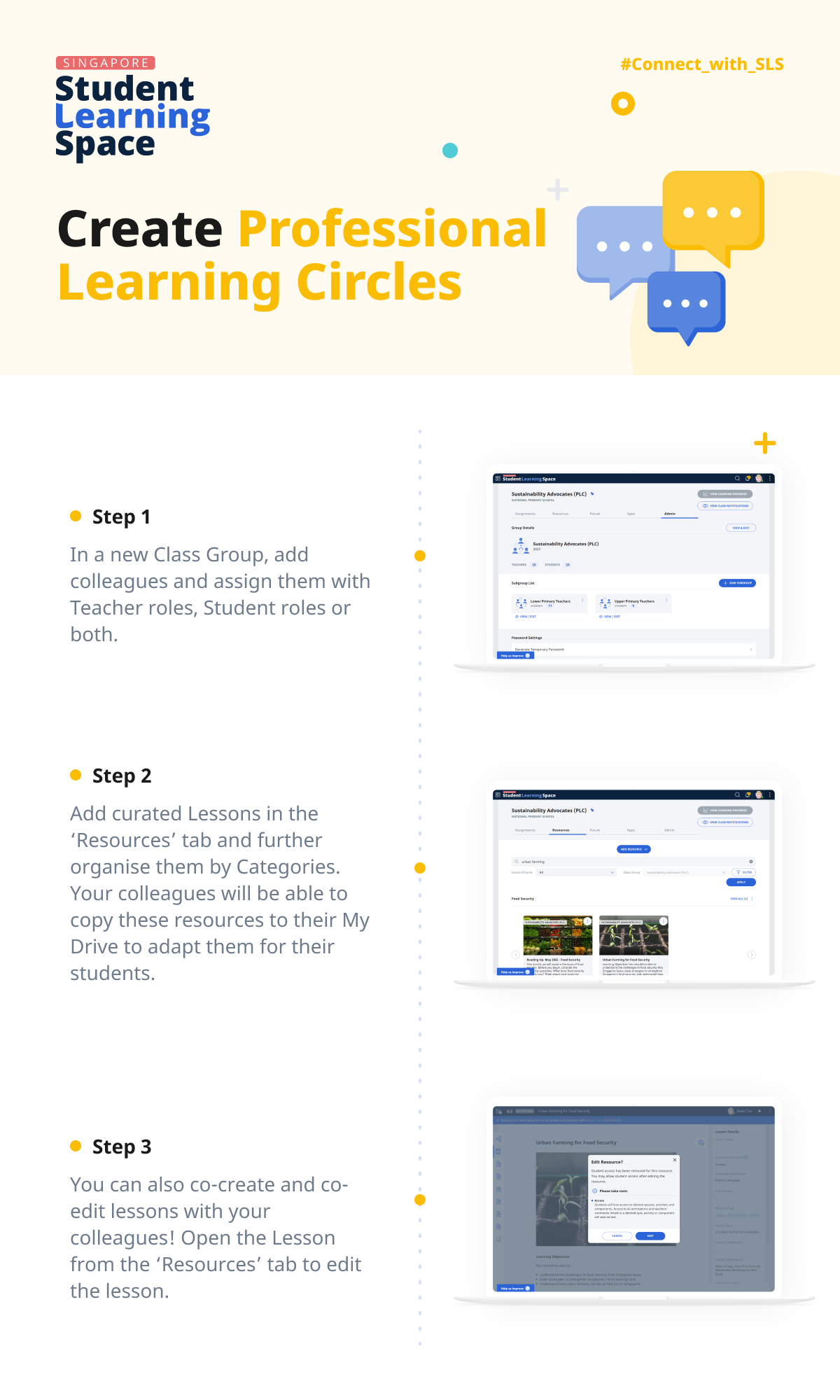 What it is
---
You can create a Class Group for various learning circles (within your department and school; even interschool and interdivisional learning circles) to share or consolidate resources.
Why do it
---
Using a Class Group as a repository helps you and your colleagues to save time as everyone can share, co-edit and curate resources together.
Class Group Resources do not have a due date, so your colleagues can access them anytime.
Set professional boundaries as separate Class Groups can be created for work with vendors or other teachers.
How to do it
---
Add a new Class Group on the Class Groups page.
Add Teachers into your Class Group and assign them with the necessary roles (Owner, Co-Teachers, Liaison Teachers, Observers, or Students).
Navigate using the tabs to add various resources.
Teachers in the Class Group can then access the resource and star the resources or activities they wish to save.
To further organise your resources, you can create Categories in the Resources tab).