Encourage Curiosity through Class Groups
Encourage Curiosity through Class Groups (#Discover_with_SLS)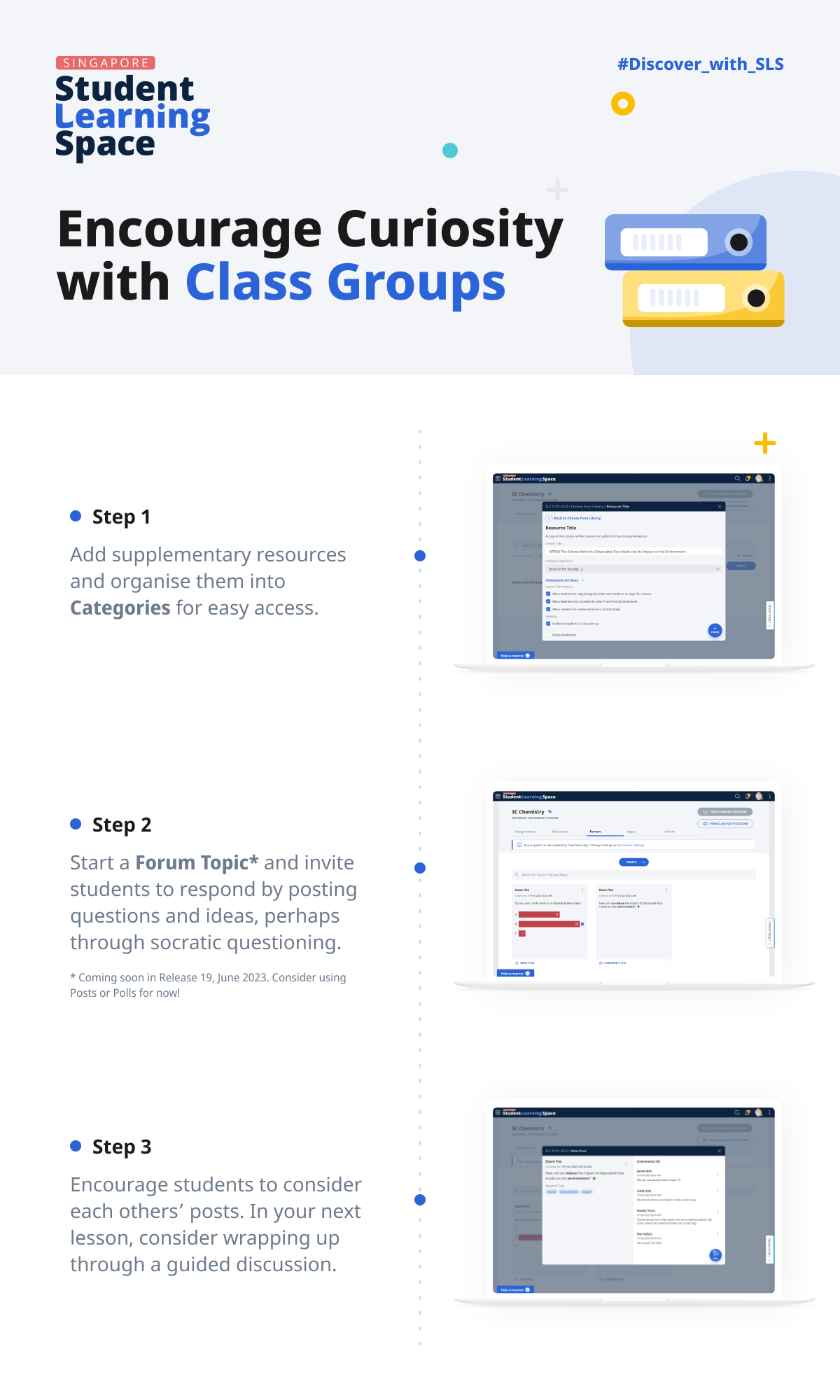 What it is
---
Extend learning in Class Groups and empower students to share their perspectives by facilitating discussions in the Forum.
Why do it
---
Many of us will experience "teachable moments" in the classroom. Use features within the Class Group to extend these moments.
Through organisation of resources in your Class Group, you can cater to diverse students' learning needs.
Resources in Class Groups have no End Date, so students can use these supplementary resources for self-study at their preferred pacing.
How to do it
---
In your Class Group, add supplementary resources from the MOE Library, Community Gallery, or My Drive.
For clarity, consider organizing these resources into Categories so that students can access them easily.
Extend your students' learning by inviting them to post questions and ideas on the Class Group Forum. You can even provide guidance by starting a Forum post or poll.
To enrich the discussion, encourage your students to comment on other Forum posts.