Nurture Collaboration in Gamified Lessons
Nurture collaboration in Gamified Lessons (#Gamify_with_SLS)
What it is
---
Game Teams encourage students to have fun in a group setting. In groups, students build on content mastery while practicing teamwork and communication skills.
Why do it
---
In Game Teams, students will have to engage and practice essential group work skills to arrive at a shared conclusion.
In situations where 1:1 devices are not available for every student, each group can assign one team leader to answer on behalf of the team.
How to do it
---
Assign your Gamified lesson.
At the Assignment Summary page, edit the Gamification Settings and assign students to Game Teams.



Tip!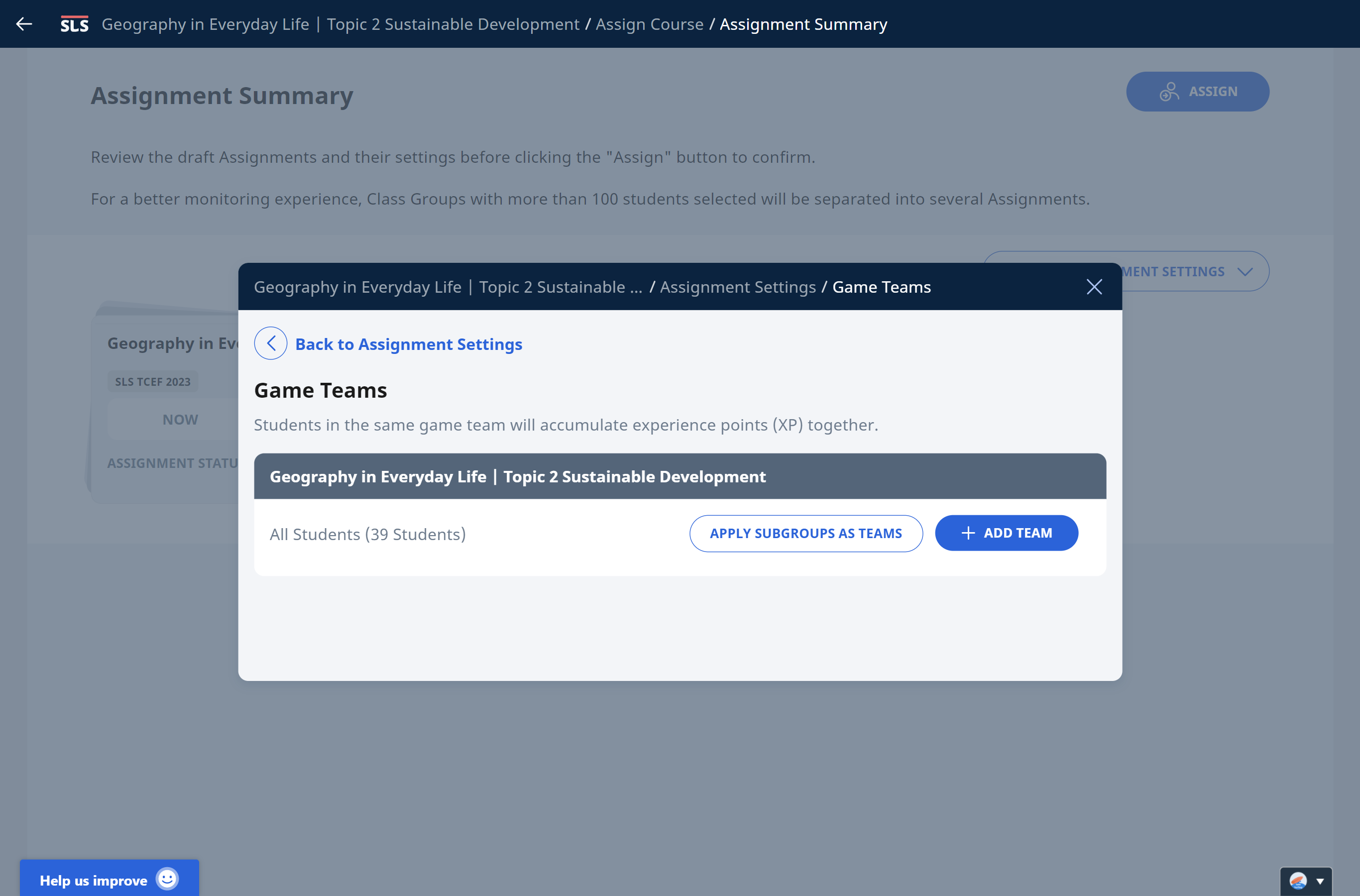 Assign the lesson and watch your students vie to be at the top of the Leaderboard!
Related articles
---