(A1) Access Planner (New)
(A1) Access Planner (New)
Planner allows you to manage your personal learning schedule and timetable. You can create events and view Assignments which are due soon.
Note: Please ensure you have enabled pop-ups before accessing assignments or resources attached to events. You may refer to the Enable Pop-Ups guide on how you can enable pop-ups for your device.
Navigating to the Page
---
There are three ways to access the Planner:

From the homepage, click the View Planner icon .
Open the left menu and click Planner.
Open your Class Group and click the Planner tab.

From steps A and B above, select the Class Group that you wish to view. Click Apply to proceed. The total number of Class Groups that appear are indicated in parenthesis.

Note: To make certain class groups appear as default, you can pin them in the Class Groups page. You may refer to Pin Class Groups for how to do so.
The calendar may be viewed by Day, Week or Month. Click the relevant tab for your preferred view.
To view other dates, click the left or right arrows to see the past or future respectively.
To return to the current date, click Today.
To know what events are happening at the moment, refer to the red line.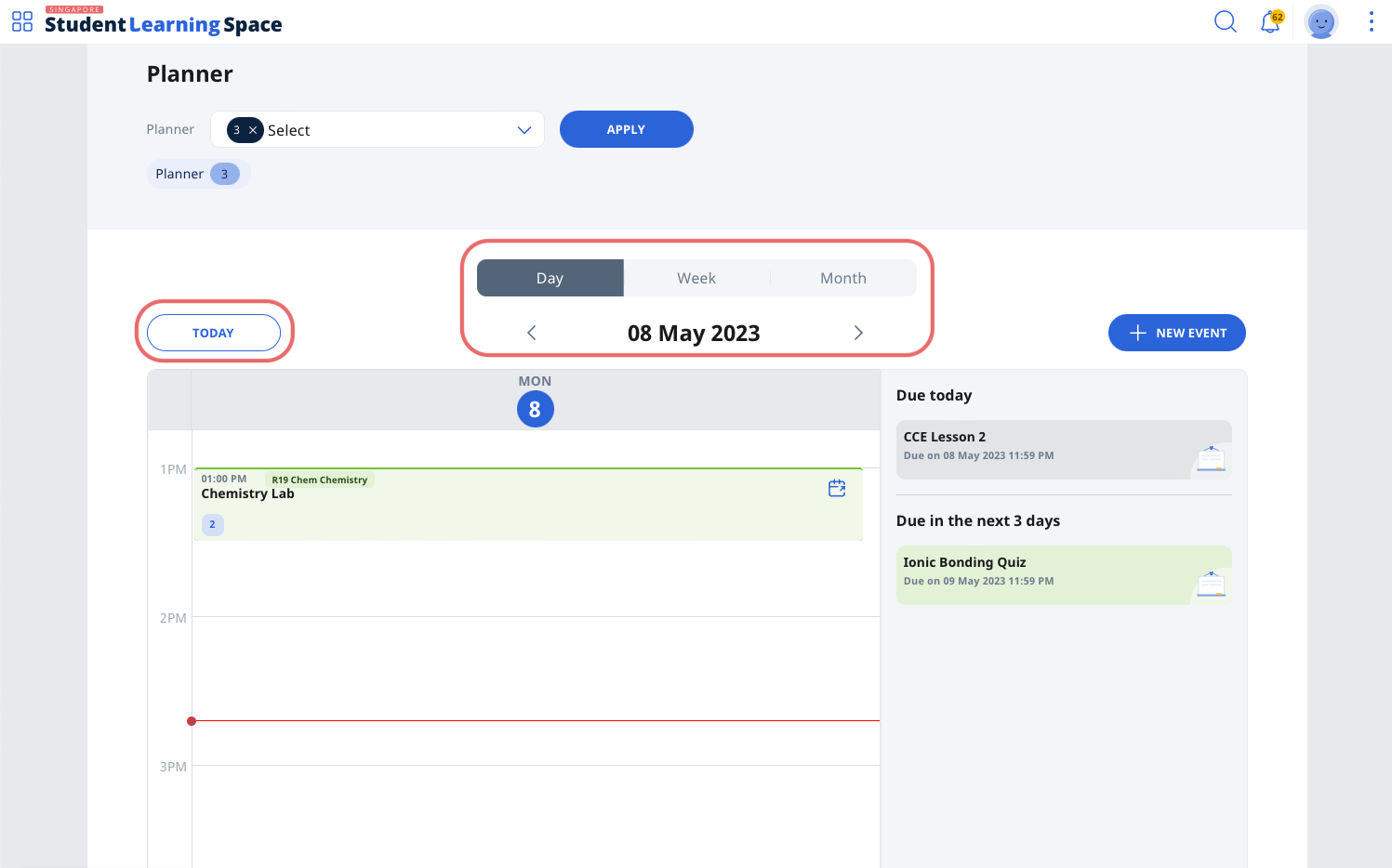 Did you know:
Assignment cards will appear under day view if there are assignments due today or in the next 3 days.